What makes our booth unique?
The Stumptown DJs digital photo booth is simple and easy to use.  Our booth is so easy to use that it does not require an attendant. There are no props to manage and everything can be done with a push of a finger or two.
The booth's footprint is only 36 square feet so it will not take up too much room at your event. It has a bright LED light to keep all the pictures crystal clear.  When you rent a photo booth from Stumptown DJs, the DJ will set it up for you and take it down when they are finished for the evening. There is no hassle on your part and there is no hourly fee. As long as you have one of our DJs, you have your photo booth too.
It can take photos, Boomerangs, GIFs and videos up to 1 minute and 30 seconds long. It could even be used as a video guest book (there is an extra charge for this). Each time a person(s) uses the booth, they get the option to choose various filters and masks. They even have the option of using the emoji pose suggestions, but it's not required.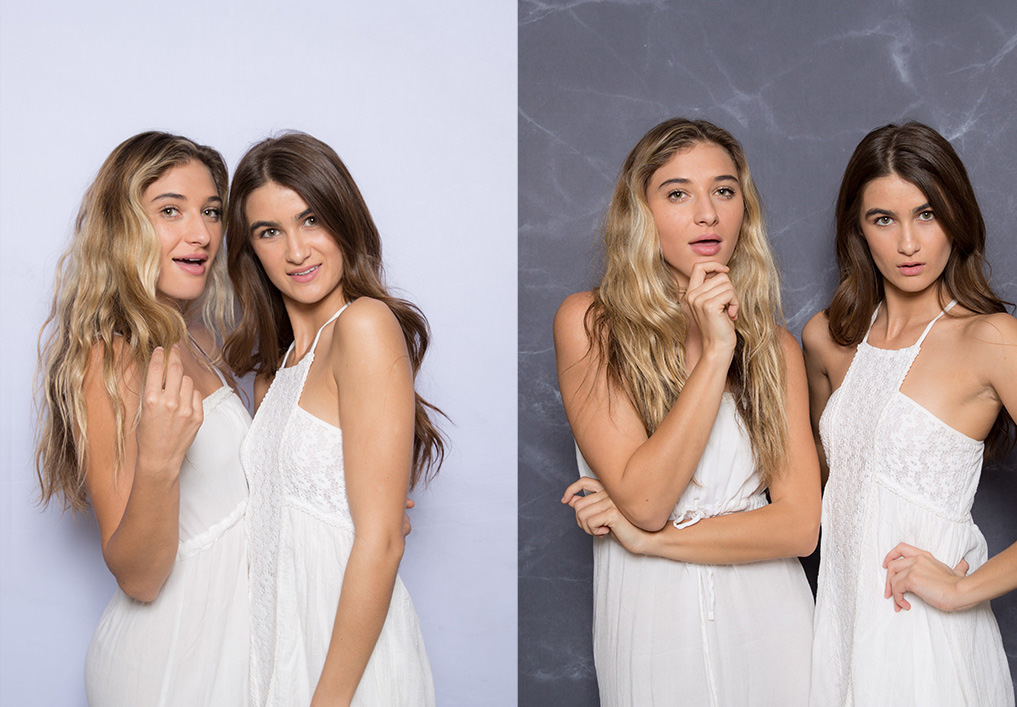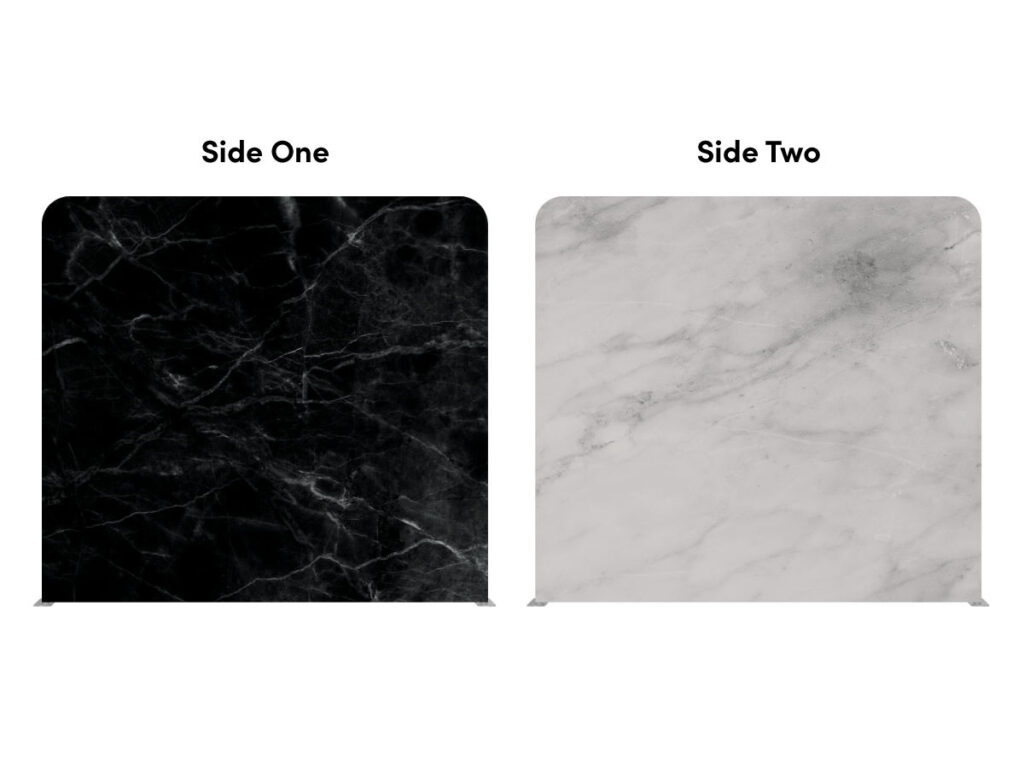 Back Drop – Black or White Marble. If your venue doesn't naturally have a cool back drop for your photo booth, add this on. (For indoor use only)
$150
Custom photo frame. Want to have your names for your wedding added, or put your company logo on all your photo booth pics?
$100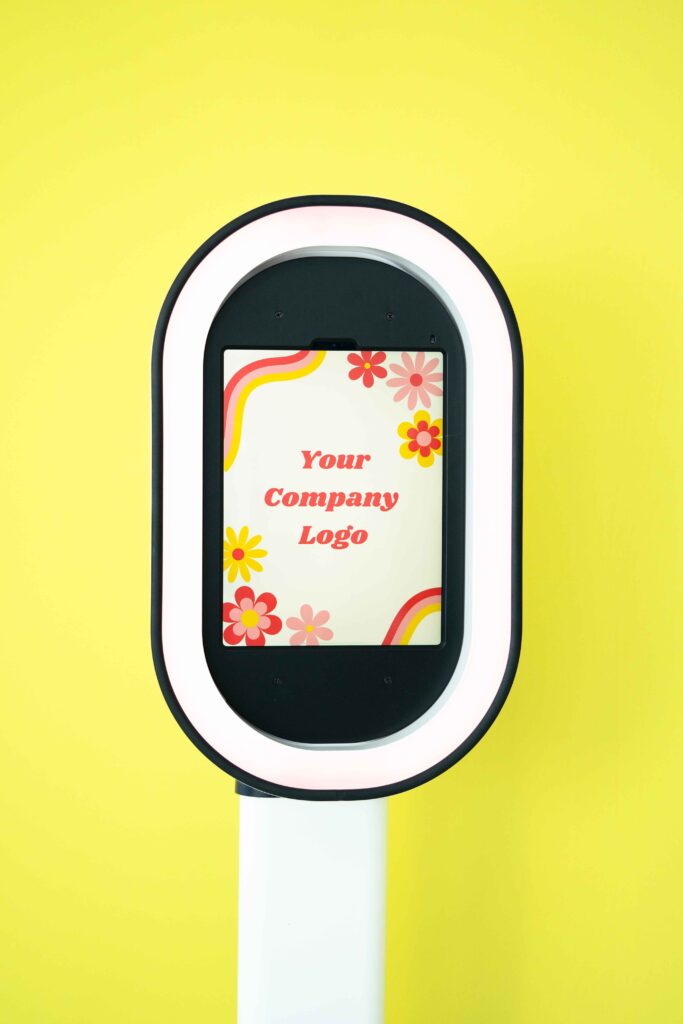 Customized Display Screen for your event.
$100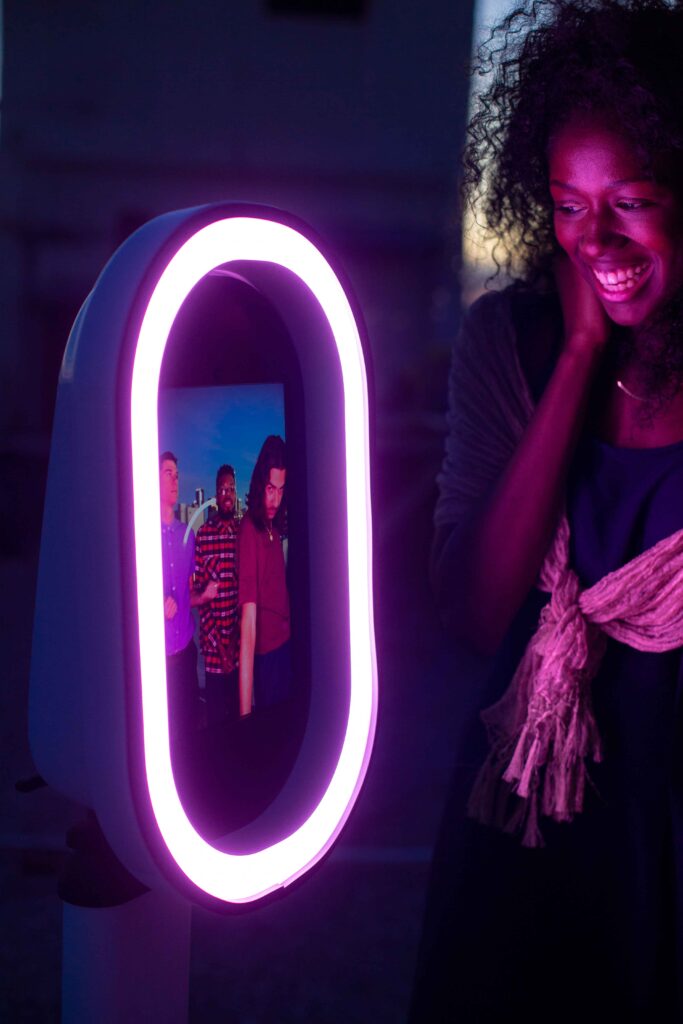 Custom LED Color Ring
$50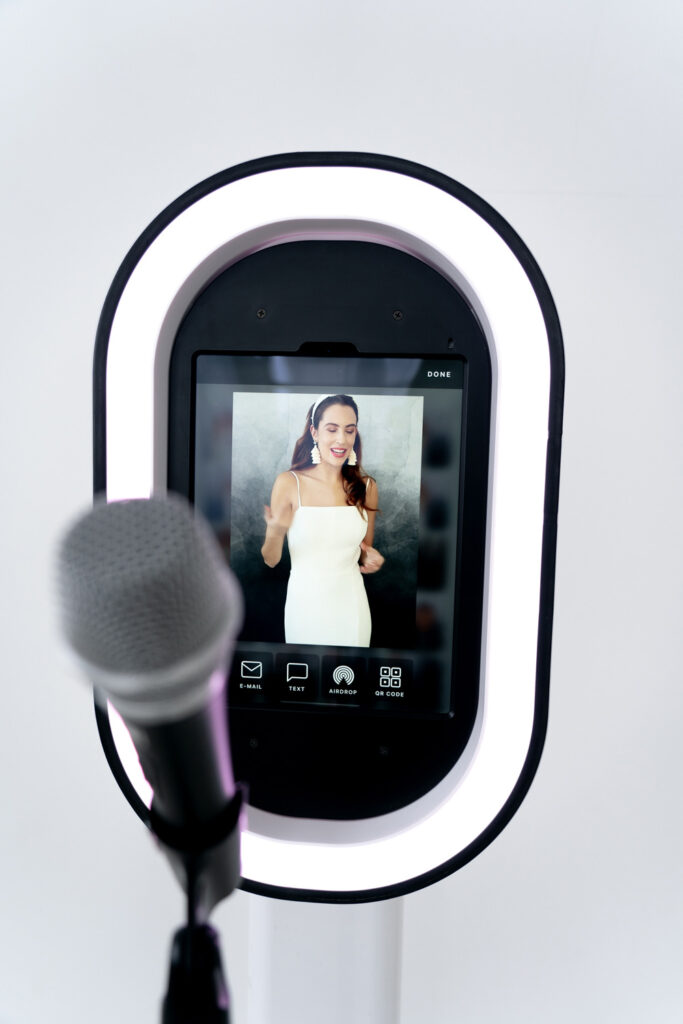 Video Guest Book (Includes microphone on a stand and 2 minute video limits for each of your guests 
$300
CUSTOM BACK DROPS TO ORDER $300